Ideas
Hi there!
I'm using this program for a while and is super good. I'm now on windows 8.1 and i like this facility: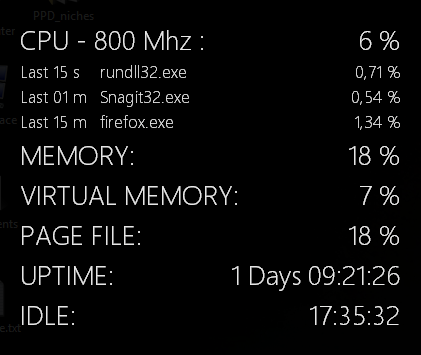 Now I don't know if it is possibile, but can you add in this menu the temperatures of computer, something like this:

An the possibility to change position of this menu.
Thanks you!